Disinfectant Testing Laboratory
Disinfectant Efficacy Testing
Disinfectant testing is used to validate the microbicidal activity of disinfectant products. On the basis of the intended use of disinfectants, test microorganisms and other laboratory conditions are selected for their efficacy testing.
Why Disinfectant Testing is Important?
Surface disinfection plays a crucial role to prevent cross-infection that happens due to the contact with contaminated surfaces. Disinfectants and antiseptics (such as hand rubs and handwashes) are extensively used for disinfection and hygiene practices. The biocidal action of disinfectants helps in eliminating the pathogenic microbes (bacteria, viruses, fungi, etc) present on inanimate objects. While antiseptics are used to kill or prevent the growth of pathogens from skin surfaces.
Before launching disinfectant and antiseptic products in the market or using it in real conditions, it is pertinent to evaluate the manufacturer's efficacy recommendations. The efficacy of disinfectants and antiseptics is measured by their "log reduction" value. Log reduction is a mathematical term used to define the relative number of living microorganisms that disinfectant eliminates in a given amount of time. And to make the performance claims, a disinfectant product needs to achieve a 5-log reduction value against the test microorganisms, which means that the sample inactivates (kills) 99.999 % of microbes.
Disinfectant and Sanitizer Test Methods
At Microbe Investigations, we perform following antibacterial and antiviral efficacy test for surface disinfectants and antiseptic formulations –
Examples of the Disinfectant Products Tested at MIS
We assess the efficacy of chemical disinfectant and antiseptic formulations used in food, industrial, domestic, and institutional areas.
Here, the major product samples that we receive for testing include,
Hand Sanitizers
Handwash
Liquid disinfectants
Gels
Textile hygienizers
Automobile hygienizers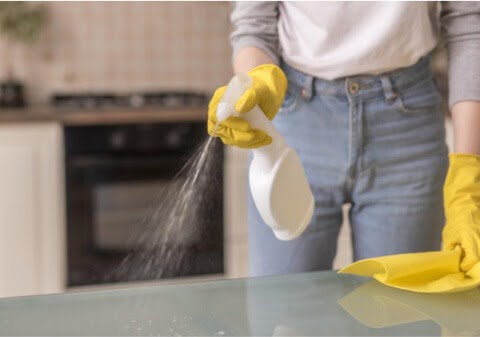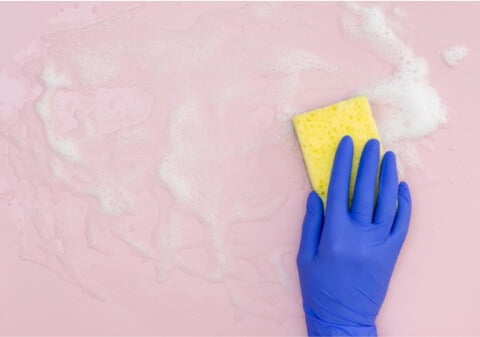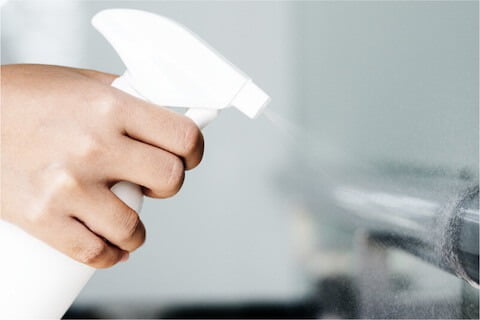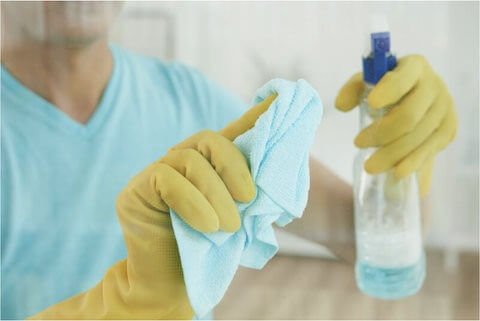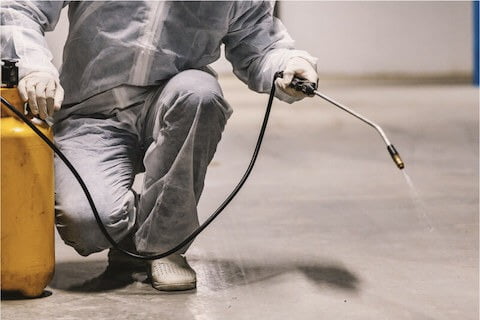 Why trust MIS with your Disinfectant Product Testing?
For the testing of disinfectants and antiseptics, our test facilities have a full spectrum of research methods and state-of-the-art technologies. Our highly skilled microbiologists operate the testing products with high precision and constantly monitor the experiments so that results can be precise and accurate.
In our testing facilities, we design and perform both qualitative and quantitative disinfectant efficacy tests against a wide range of microorganisms.
Test organisms required for evaluating bactericidal activity of chemical disinfectants and antiseptics 
Pseudomonas aeruginosa

(ATCC 15442)

Escherichia coli

(ATCC 8739)

Staphylococcus aureus

(ATCC 6538P)

Enterococcus hirae

(ATCC 10541)

Klebsiella pneumoniae

(ATCC 4352)

MRSA (ATCC 33591)

Salmonella enterica

(ATCC 10708)

Candida Albicans

(MTCC 3017)
Test organisms required for evaluating virucidal activity of chemical disinfectants and antiseptics 
SARS CoV-2 (Omicron, Delta, Wuhan variant)

Beta coronavirus 1 (OC43) (ATCC VR-1558) 

Human coronavirus (229E) (ATCC VR-740)

Influenza A (H1N1) (ATCC VR-1469)

Influenza A (H3N2) (ATCC VR-1679)

Human Poliovirus type 1 (FLI  LSc-2ab)
Human Adenovirus type 5 (ATCC VR-5)

Murine Norovirus (FLI S99)

Vaccinia virus (ATCC VR-1549)

Feline Calcivirus (FLI strain F-9)
Our goal is to fully understand our customer's testing requirements and assess their products for all important quality criteria. For disinfectant efficacy testing of your products, reach us here now.
Get your product tested now
✓  Completed test order form (TOS)
✓  Customization and Assistance to determine the right test for your project
✓  FAST TRACK Program with less Turnaround Time