Non-Sterile Product Test For Specified Microorganisms
USP 62 –  Microbiological Examination of Non-Sterile Products: Test for Specified Microorganisms
USP 62 testing is performed to determine the presence of specified microorganisms in non-sterile products.
In 2009, United States Pharmacopeia (USP) issued two standards namely USP <61> and USP <62> for microbiological examination of non-sterile products.
USP 62 test is specifically designed to identify specified microbial contaminants present in cosmetic and personal care products. In simple words, this test ensures that the product is safe to use and does not pose any health risk to the patients.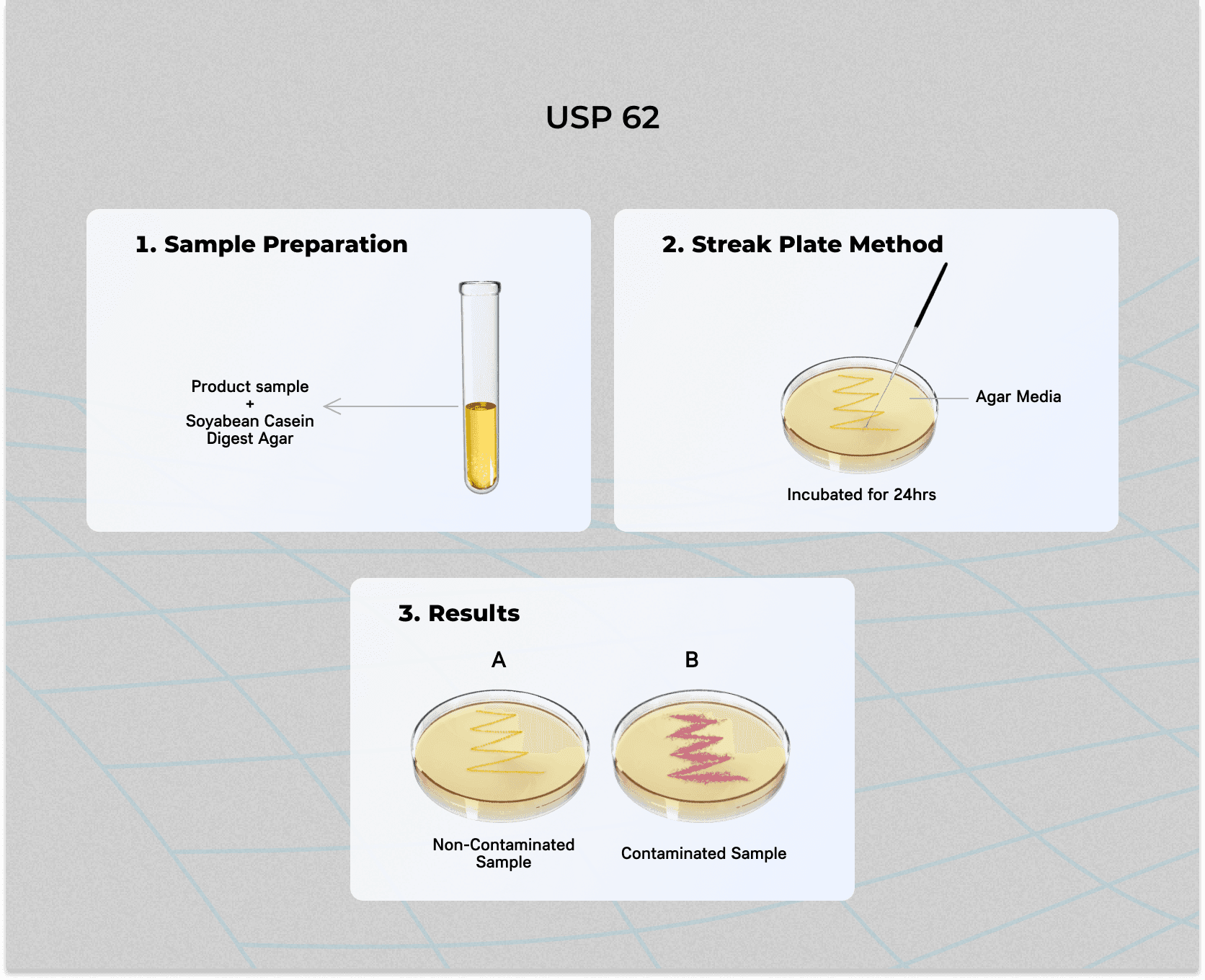 USP 62 Test Method
In

USP 62 method

, first step involves the enrichment of samples in Soybean Casien Digest Broth (Tryptic Soy Broth), or other appropriate media, and then streaked on selective agars for determination of specified microorganisms.

Prior to routine specified microorganisms testing in USP 62,

suitability testing is

completed. This test utilizes neutralization and dilution techniques to ensure that the growth of suspected (tested) microorganisms is not inhibited by antimicrobial agents that may already be present in the given product sample.
At Microbe Investigations, we offer both USP 61 and USP 62 tests for microbiological examination of non-sterile products. 
Our microbiology experts work closely with our customers to fully understand their requirements, offering both standardized and customised methods to suit all their testing needs. We also provide a range of microbiology testing services in diverse areas like textiles, disinfectants and cosmetics.
For more information or to request a quote on USP 62 test, contact our experts here.
Contact us for more information