MIS - Good Laboratory Practice (GLP) Services
GLP and ISO 17025 compliance
GLP compliance involves adhering to specific standards and practices during the design, conduct, monitoring, recording, reporting, and archiving of studies. This helps to ensure that the data generated from the compliant laboratories is reliable, traceable, and can be reproduced. Here are some key practices that are followed in the MIS lab.
Quality Management System (QMS) Implementation: MIS has an established document with a comprehensive Quality Manual outlining the laboratory's policies, objectives, and organizational structure in line with the principles of GLP and ISO/IEC 17025 standards.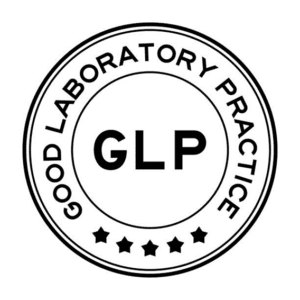 Impartiality:
All the projects/tests are given a unique identification number that starts with the registration of a given sample. The scientist/analyst performing any experiment with the sample has only the unique identification number without any other information regarding the customer/sample composition etc.
The analyst gets the sample along with the test order sheet (TOS) giving the information regarding the SOP that needs to be followed along with the experimental conditions and other parameters
The analyst then follows an SOP developed and validated by the scientists based on the standard guidelines from ISO/ ASTM/ EN/ EPA/ WHO/ USP etc.
Documentation and Record Keeping: All the experimental procedures, data, observations, and results are documented in standardized lab notebooks and electronic systems to record information chronologically and clearly.
Standard Operating Procedures (SOPs):
Different standard guidelines from ISO/ ASTM/ EN/ EPA/ WHO/ USP etc. have been referenced to develop and validate different test SOPs for over 150+ tests across various industries of textiles, disinfectants, paints and coatings, plastics, cosmetics, pharmaceuticals, medical devices, and Entomological services.
The SOPs include step-by-step instructions, safety precautions, and any necessary calculations that need to be followed for a consistent and reproducible result.
Communication: MIS ensures that there is clear communication and understanding among lab members regarding protocols, results, and any deviations from SOPs are documented in the lab notebook and mentioned in the report.
Personnel Training: All the scientists/analysts are regularly trained and evaluated for the proper techniques, safety protocols, and GLP practices. MIS follows a training calendar to train the staff routinely to ensure the quality compliance of the test. Training is also provided when a new procedure or equipment is introduced in the lab. MIS documents all these training sessions and does regular evaluations to test the competency of the staff in performing their tasks.
Intralab comparison: MIS does regular intralab comparisons of the results of measurements to assess the consistency and reliability of its processes. IQUAS
Interlab comparison/Proficiency testing: MIS is also involved in interlab comparison and proficiency testing to assess the accuracy and reliability of the laboratory's measurements by comparing its results with other accredited and reference laboratories. It helps us to identify potential biases and uncertainties in the laboratory's methods and EQUIPMENT. EQUAS
Equipment Calibration and Maintenance: All the lab instruments are regularly checked and calibrated to ensure that they are functioning correctly for accurate measurements and reliable results. Information on equipment maintenance and calibration is documented and archived at regular intervals.
Environmental Controls: Environmental conditions such as temperature and humidity of different lab rooms are monitored and documented twice daily. Daily cleaning and mopping of different labs are done to prevent contamination and ensure reliable results.
Internal Quality Audits: Regular internal audits are conducted to assess the effectiveness of the quality management system and identify areas for improvement.
Ethics and Integrity: MIS adheres to the highest Scientific & ethical principles in all aspects of laboratory operations, including sample handling, reporting, and interactions with clients.
Corrective and Preventive Actions: MIS has SOPs for identifying, addressing, and documenting non-conformities and corrective & preventive actions. (Ref below)
Customer Satisfaction: MIS gives utmost priority to customer satisfaction. So, we collect feedback from our clients to monitor their satisfaction and identify opportunities for improvement.
References:
OECD Principles of Good Laboratory Practices.
ISO/ IEC 17025 testing and calibration laboratory manual.
Get your product tested now
✓  Completed test order form (TOS)
✓  Customization and Assistance to determine the right test for your project
✓  FAST TRACK Program with less Turnaround Time